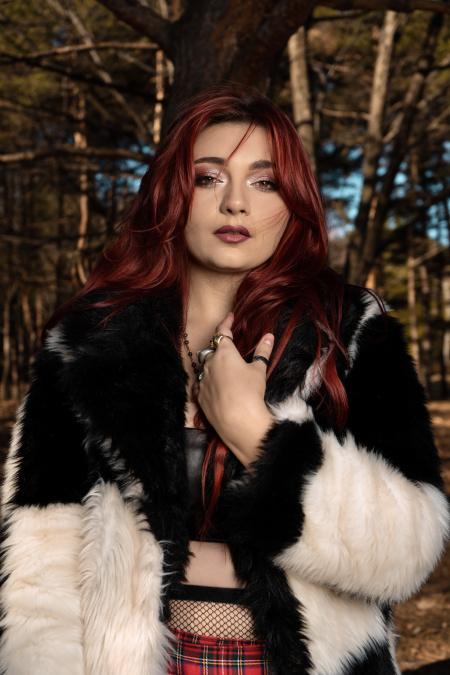 Contact information

You have to be registered site client to see the artist's E-mail address
or telephone number.
Characteristics

woman

27 years

Red

Mixed

L

178.00 cm
Biography

FLORALYN is a young but established artist. She is the author of the music and lyrics of
all his songs, in which, in addition to his divine voice, he interweaves the unusual instrument
harp. In recent years, he lives in the United Kingdom, where he develops a career in
independent artist. In 2022, she was invited to play for selected guests at the Platinum Jubilee
of Elizabeth II, in which he performs an hour-long concert just before Ed Sheeran goes on
on stage as the main performer.
He graduated from the music school in Sofia with harp and opera singing and continued his education at the Music Academy. On
18 went to China, and in 2016 - to Great Britain, where she is one of the 12 harpists,
selected for the master class Catherine Finch and Baroness Eleanor Bennett - one of the greatest
names in this art. He studied Popular Music at Falmouth University and began publishing
original songs in which he combines R&B, pop-rock, indie, trip-hop, house and electronic music.
In 2017, he released his first EP - "When Light Falls Asleep". In Great Britain he works with
names from the international scene such as the singer Griff, announced as a "Rising Star" of
Brit Awards 2021 and Joshua Grimmett (Goodboy), who is behind the 2019 hit Piece Of Your
Heart" together with MEDUZA. The two of them take to the stage at Wembley in 2019.
FLORALYN's original tracks are heard on BBC Introducing, Soho Radio, Phoenix FM, Islington
Radio etc. And by the end of the year, the debut full-length album of
FLORALYN – "FIRE".