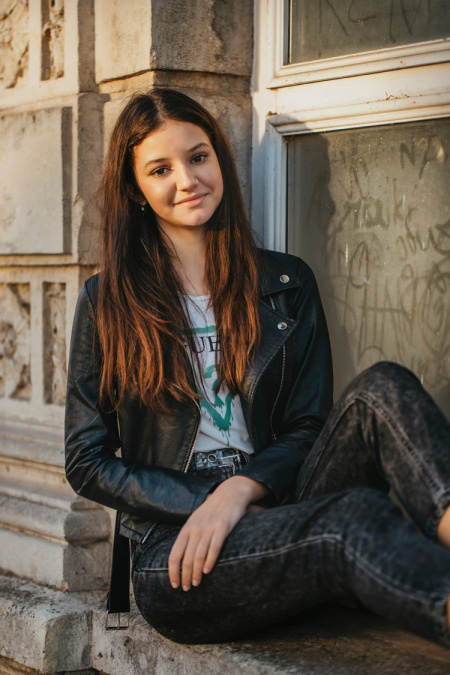 Contact information

You have to be registered site client to see the artist's E-mail address
or telephone number.
Characteristics

girls

14 years

Brown

Brown

XS

172.00 cm
Biography

Уча в национално училище по изкуствата в град Русе със специалност народно пеене, посещавам уроци по поп и джаз пеене в студио ,,Артикул". Занимавам се с пеене от седем години. Участвам в мюзикъла ,, Красавицата и звяра". През годините имам спечелени над 100 награди от конкурси в страната и чужбина, като най- значимото и вълнуващо за мен е участието ми в ,,Sanremojunior "в Италия.