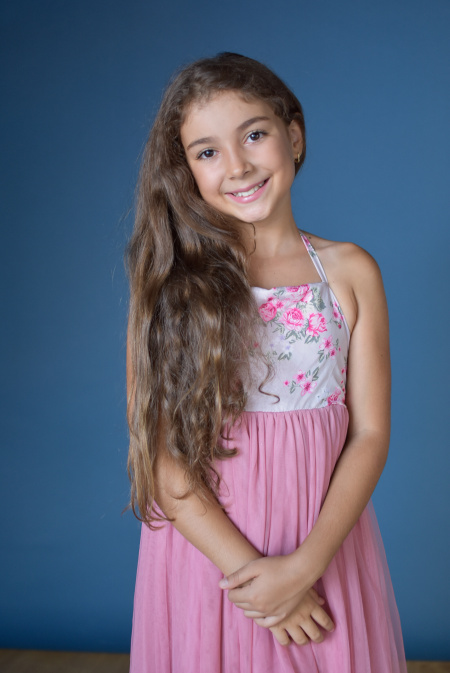 Contact information

You have to be registered site client to see the artist's E-mail address
or telephone number.
Characteristics

girls

11 years

Brown

Brown

148.00 cm
Biography

Казвам се Нава Зинал. Снимала съм се в снимки за представяне на детски бранд рокли.

Уча английски, руски и турски език.

Свиря на китара и вече съм участвала в един концерт.

Занимавам се с въздушна акробатика.